Tidy Teammates is committed to providing you with a high quality cleaning and maid service! To ensure your appointment goes as smoothly as possible, please read the following:
Email or call Tidy Teammates with any notes you may want on your customized cleaning plan at least 48 hours before your appointment.
We provide all cleaning supplies, however many customers prefer to supply their own mop, broom and vacuum. Please let us know if you prefer to use your own. We will include this in your custom plan.​
If you have marble, granite or any other surfaces that require special product, please have that product ready for our Teammates.
Please make sure a step stool is available or notify us if you do not have one. Remember, our Teammates will not climb higher than two steps, so a ladder is not needed.
If furniture will need to be moved, our Teammates can not lift more than 25 lbs.  Please have someone present to move the furniture for them.
Take some time before your cleaning to declutter your home. Our Teammates can clean more efficiently and more quickly when unnecessary items have been put away.
If you will not be home for your service, please make sure Tidy Teammates has instructions for accessing your home.
For the safety and comfort of our Teammates please ensure that your heat/AC is set to an appropriate temperature.  If the temperature outside exceeds 80 degrees we will not work without air conditioning. This is for the safety of our employees.
If you have any pets please let us know. We do require that all dogs be kept in a separate room during your service.
Tidy Teammates does not clean anything considered "biohazard". This includes blood, urine, feces and vomit. Please call us with questions about this policy.
Tidy Teammates does not work in insect/rodent infested homes until AFTER your extermination is completed. If you have a pest problem, please call our office for instructions and with any questions you may have. We will work with you to make sure your home gets back to being clean and sanitary.
For move in/move out cleanings, please make sure the home is completely empty.
Tidy Teammates works hard to make sure your quoted price is as accurate as possible.  However, if we arrive and find that our quoted price is inaccurate, we reserve the right to change to our hourly billing rate of $45 an hour per cleaner. You will be notified of this and will have the option of declining the hourly service. You may choose to instead customize your cleaning to remain at the price quoted to you.  If you have questions about this please call the office to discuss.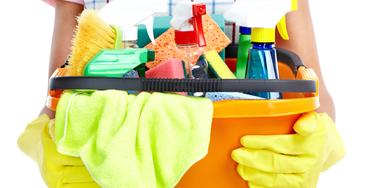 Tidy Teammates Appointment Cancellation Policy
In the event you need to cancel or reschedule please contact Tidy Teammates by phone or email.  If you cancel within 48 hours of your cleaning, you will be charged a cancellation fee of $50. If our Teammates arrive and you are not home for your appointment, or you cancel within 2 hours of your scheduled appointment, you will be charged the full cost of your service.
Bi-weekly customers are given 2 last minute cancellations a year and weekly customers are given 4 last minute cancellations a year with no charge (must be cancelled by 7 AM the day of your service or a fee will apply). We know that life happens; we are here to work with you.
Please understand that this policy is in place because last minute cancellations cause our Teammates to lose valuable work time. Last minute cancellations do not leave us enough time to accommodate other clients in your place.  If you have questions about our policy please call our office at (917) 935-2833, thank you.