Our Customers Deserve 100% Peace of Mind!
Our Safe and Secure Solution has four key components that work together to give you our Peace of Mind and Safety Guarantee!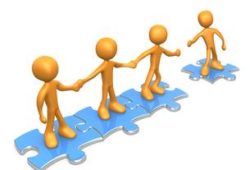 1-​ Employees:
All employees, or "Teammates" as we prefer to call them, are trained, screened and background checked to ensure our safety and the safety of others. They are part of our community, and often live in the neighborhoods we service. They are all English speaking, pleasant and trustworthy. We are so selective, out of 200 resumes, on average only one person will make it to our training.
2-Insurance:
Tidy Teammates and its' Teammates, are fully insured.  Your favorite lamp accidentally breaks?  You're covered! On the job Teammate injury?  We're covered!
3-Privacy:
Your privacy is taken very seriously.  All of our customer information is securely stored and password protected.  We only take pictures in your home to document our cleanings and never if personal information is visible.
4-Our Customers:
The last piece to our Safe and Secure Solution is our customers.  We work with everyone individually to form a plan that makes you comfortable and fits your needs.  Nothing is overlooked, ever.  Some of our most common questions include:
Do you prefer a specific Teammate?
Do you have special instructions for any items you need cleaned?
Are there any special cleaning products you prefer used on a certain area of your home?
How would you prefer to handle the arrival and departure of our Team Members when you are not home for our service?
Even when you're not home for your service, you can still have peace of mind.  
You're in safe, clean hands with us!