Tidy Teammates now offers Green Cleaning!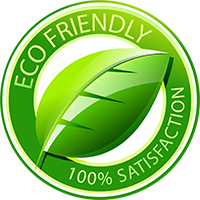 Many of our customers have asked us to provide a greener, more environmentally friendly option for cleaning their homes. This is especially important for homes with young children, asthmatics and people with allergies to traditional household cleaning products.
Tidy Teammates is happy to announce we now use green cleaning products on all standard cleanings! Our products are all safe to use near food and are even safe to use on children's or pet products. There are no harsh chemicals or fumes.